After a long and wet drive yesterday I arrived at the
Galway Astronomy Festival
.  It's my first trip to it but its been running for 15 years!
Telescopes
The first thing we looked at after we got there was a stand called
K-Tec Telescopes
.  You might know that for my birthday earlier on this month, I got a telescope that came with a couple of different lenses for better magnification.  Stephen of K Tec told us that you should NEVER, EVER clean a telescope lense. Ever.  You stop it getting dirty by always replacing the lens cap after use, so it doesn't ever get dirty.  You shouldn't clean a telescope lense, even though they usually come with a cleaning wipe because there is some sort of liquid protective film on the lense that protects the glass.  We managed to buy a brand new 5″ lense.  Lenses get closer the smaller the number for example 10 is better then 20, 5 is better then 10 etc etc.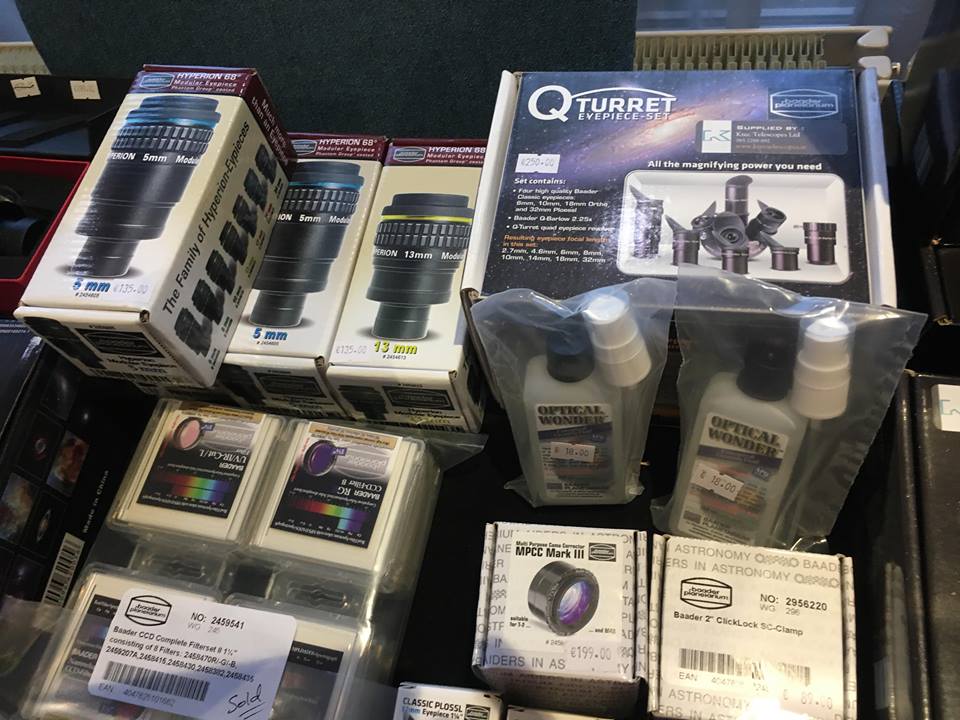 Meteorites
Right next to that stand there was another stand run by another Steven,
Meteorites.ie
.  He let me hold moon rock, test how magnetic some meteorites were, hold natural glass MADE by meteorites impacting the ground and other bits and bobs.  He even gave me some meteorites to bring home free of charge! =]
After that we went over to
Galway Astronomy Clubs
stand and got an astronomy calender and met up with the organisers of the event. Here I am with John Flannery:
Then we went in to the first talk. This was on
by Aaron Golden. This was about could there be life on exoplanets? He mentioned Europa might have life on it as it has a magnetic field? He also mentioned Proxima B as well (please read my blog Life in Space?).
Talks
After that we watched The Star that Changed the Universe by Tony O Hanlon. This was about
Edwin Hubbles
life and work. He made a very early and important discovery about nova and variables. I didn't really follow it but what I did understand was that he worked all the way up to shortly before his death trying to understand M31 in Andromeda as much as possible. Please read the link above from Wikipedia to learn more.
Meeting and Greeting
After that was a raffle [sadly we didn't win anything] and after that there was a dinner and a table quiz [we didn't stay that long though].
All in all it was a brilliant, educational event that I would love to go back to next year. I found the talks really interesting and good fun. The people there were very welcoming and I would reommend any newcomer to astronomy to this event!
Let me know if you have been to this event in the past and what you thought of it?